New Hampshire Holidays 2020
Check New Hampshire Public Holidays for the year 2020.

Date
Day
Holiday
January 1
Wednesday
New Year's Day
January 20
Monday
Birthday of Martin Luther King, Jr.
(Civil Rights Day)
February 17
Monday
President's Day
May 25
Monday
Memorial Day
July 3
Friday
Independence Day * (Observed)
September 7
Monday
Labor Day
November 11
Wednesday
Veterans Day
November 26
Thursday
Thanksgiving Day
November 27
Friday
Day After Thanksgiving
December 25
Friday
Christmas

*

As Independence Day (4th July ) falls on Saturday, so this holiday is observed on Friday (3rd July).
New Hampshire Holiday Calendar 2020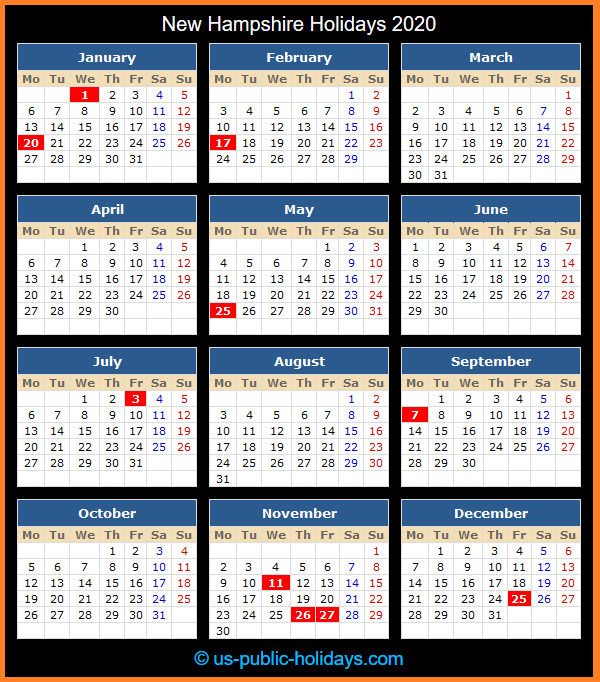 1. In addition to the above noted holidays, State employees who are employed on a full-time basis are eligible for three (3) Floating Holidays. 2. Columbus Day - Monday, October 12, 2020 is not paid holiday for State employees. State offices will remain open.