New York Stock Exchange Holidays 2022
Check New York Stock Exchange (NYSE) Holidays for the year 2022.

Public Holidays:
New York Stock Exchange is closed on following federal holidays for the year 2022.
Date
Day
Holiday
January 17
Monday
Birthday of Martin Luther King, Jr.
February 21
Monday
President's Day
April 15
Friday
Good Friday
May 30
Monday
Memorial Day
June 20
Monday
Juneteenth (Observed)
July 4
Monday
Independence Day
September 5
Monday
Labor Day
November 11
Friday
Veterans Day
November 24
Thursday
Thanksgiving Day
November 25
Friday
Day after Thanksgiving Day
(Half Day)
December 26
Monday
Christmas (Observed)
* Each market will close early at 1:00 p.m.
New York Stock Exchange Holiday Calendar 2022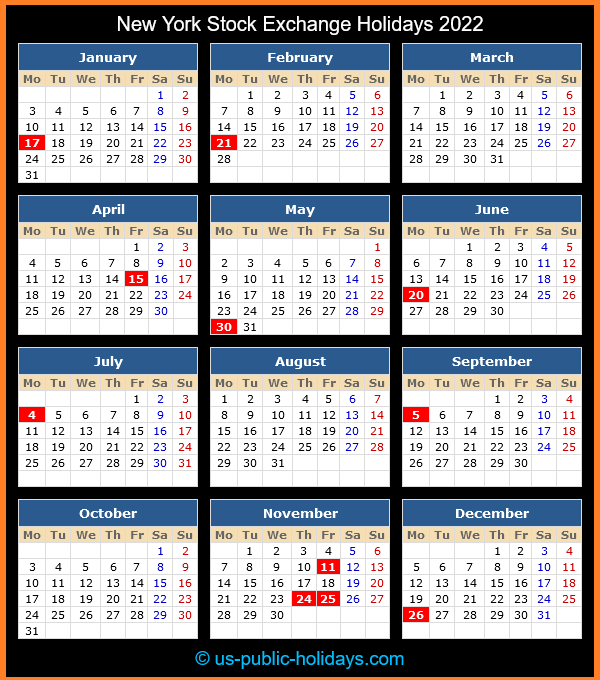 Source -